Employers and Clients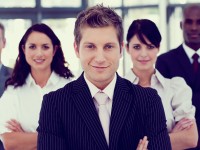 Kestrel welcomes the opportunity to assist you with your hiring requirements and is available to provide you with full human resources consulting and coaching.
At Kestrel, we realize how valuable your time is. Finding quality candidates can be an overwhelming, time consuming task. Kestrel will not submerge you with candidates because we believe that sorting through resumes is our job. Each resume will be carefully screened and all selected candidates interviewed before we send them to you ensuring that you receive the most qualified candidates for consideration. Finding the right skills and experience are important. Equally important is finding the candidate who also fits into your company's culture and environment and is a key ingredient to any successful placement. We take the time to get to know you and your company.
Learn about the advantages of Kestrel's placement services.
Kestrel HR consulting services help organizations of all sizes confront complex business challenges.  We help our clients in the areas of policy design and development, compensation structures, employee relations issues and much more.  Our programs are developed through a careful understanding of your needs balanced with a strategic planning process in order to address your specific organizational goals.
Learn more about Kestrel's human resources consulting services