Who we are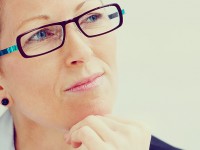 Kestrel Associates is a woman-owned, independent recruitment and human resources consulting firm serving both established and emerging companies in both technology and general industry segments. Specializing in expedient, effective searches for top talent for world-class startups, high-growth organizations and established global organizations, Kestrel can also provide your organization with full Human Resources outsourcing – from staffing, benefits and compensation programs, to policy development and employee relations programs.
Kestrel's HR consulting services can be made available as part of a long-term, continuous human resource consulting relationship or on a one-time project basis. We are committed to providing you with the most experienced candidates and up-to-date and accurate information in the employment area.
Kestrel understands that in every company the search for talent is not temporary, but continuous. As a result, Kestrel's goal is to establish business relationships with our candidates and client companies.  We take the time to understand a client's organization, culture and objectives and work with our candidates to identify their unique technical abilities, goals and needs. This approach ensures that our candidates are fully qualified and directly aligned with requirements of the company.
We welcome the opportunity to help you grow and expand your business, allowing you to focus on your company, instead of searching for candidates.
Betsy Gilbert possesses more than 25 years of human resources experience in the high tech and telecommunications industry.  Ms. Gilbert has held progressively senior positions with such companies as Honeywell, Honeywell Bull, General DataComm (GDC), ADC Telecommunications, Kenetec and Mangrove Systems (Carrier Access/Turin) where she has led the recruitment, placement, benefits, compensation and policy development efforts.  Well versed in start-up and emerging companies, Ms. Gilbert was an integral part of the Mangrove executive team and not only directed all personnel activities but also was responsible for outside marketing, public and analyst relations as well as marketing communications initiatives.  Ms. Gilbert is technically degreed in Mathematics and Physics has been a voting member of T1X1 (ATIS), ATM Forum (ATM/MPLS/FR Alliance) and an active participant in the Connecticut Technology Council.